• Franck (William) Smith — is a French sound artist and composer, active as a soloist.

Multi-instrumentalist and composer using electronic devices, digital percussives, vinyls, anvils, gongs, sirens, drums, piano,
Rhodes, organ, electric guitar, Mellotron, electric bass... (1) also (un)known as Ijnveïq de Ernestine, Tlü Ejtko, Phrenq,
Qiipnm'id Yorgomnüg, Yeïzh des Lys, Zviij, d_zœuvr...

Franck (William) Smith runs the private recording collection Odiolorgnette (2001-2016) on which he produces a catalog of
hybrid works, publishing (under different pseudonyms) a series of recordings on various "adapted subjects" — including study
of pygmy polyphonies, cartoon music, video games, butoh dance, Noh theater and pure experimentation focused on noise.

He works as an independant artist in electronic fields, experimental audiovisual contexts and soundtrack production...
Member of the dual electronic unit Zn'shñ (2008-2010) and co-founder of visual production Rosebruit (2010-)...

Between 2011 and 2018 he is active under the pseudonym Zviij (or Zviij F. Smith) as electronic musician and noise designer.
In 2019 he publishes the book La trompe d'Eustache and develops the project d_zœuvr, focusing on semi-modular electronic.


_____________________


(1) Current setup [...]

→ Booking : zviij AT zviij.com












_____________________


NEWS!

→ Audio release: d_zœuvr : "rosetanz" [Album/Digital]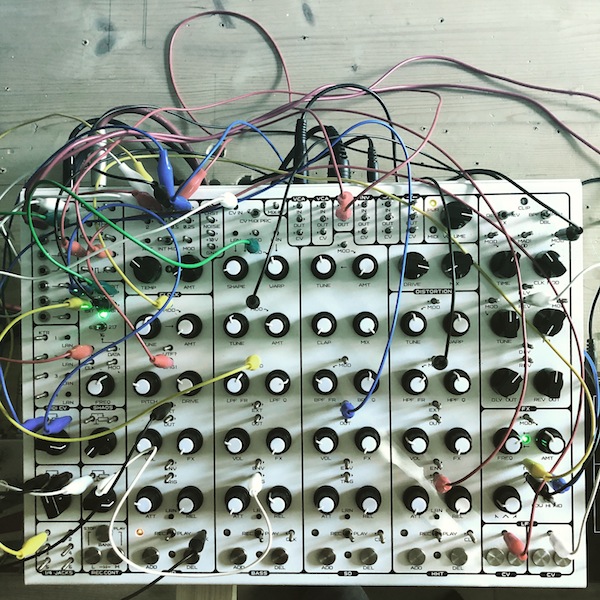 * Organismic Drum Machine Pulsar-23 by Soma Laboratory © 2020.

_____________________


→ Book: "La trompe d'Eustache" (1991-2019) [Scores & Texts]

The book "La trompe d'Eustache" (Eustachian tube) contains a selection of original music scores by French composer
Franck Smith and some of his many aliases (Yeïzh des Lys, Zviij, Ijnveïq de Ernestine). It also features arrangments
and texts.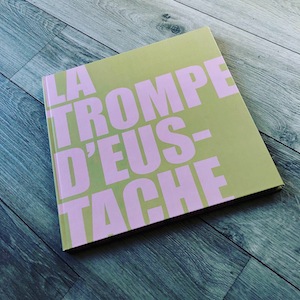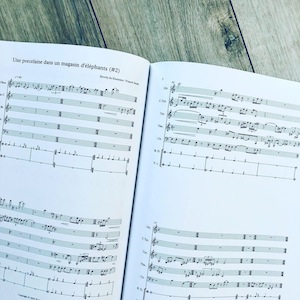 Cover by © Elvire Smith-Bastendorff.

_____________________


→ Audio release: Zviij F. Smith / "Noosphere / Live" (The Windmill Syndrome, volume III) [Album/Digital]

Conceived as an incomplete sound-diary, The Windmill Syndrome is a series of solo works for electric guitar and electronics.
"Noosphere / Live" is the third volume.

Composed & performed by Zviij / Franck Smith (electric guitar, electronics)
Recorded Live in Public in October 2015 (Brussels)
Direct stereo recording, no mixing/mastering.
Cover photo by Elvire Smith-Bastendorff
Inside photo by Laurent D'Havé
Download content: 10 tracks, 2 photos, 1 text file
A Zviij F. Smith production

* Available only in digital format.
* See details [...]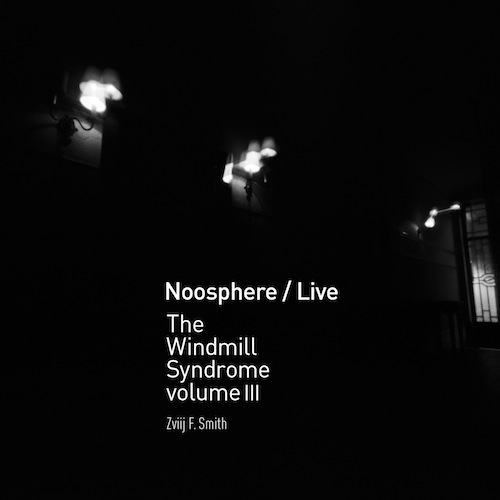 Cover by © Elvire Smith-Bastendorff.

Released July 2018
Price: 7 € (Download only)




_____________________


→ Audio release: Zviij F. Smith / "Fetish Stones" (The Windmill Syndrome, volume II) [Album/Digital]

Conceived as an incomplete sound-diary, The Windmill Syndrome is a series of solo works for electric guitar and electronics.
"Fetish Stones" is the second volume.

- What are these "fetish stones"? Are they tombstones? Are they touchstones?
- They are discreet screes of useless fragments drifting in obscure places...

Composed & performed by Zviij / Franck Smith (electric guitar, electronics)
Recorded & mixed in June 2016 (Brussels)
Direct stereo recording, no mixing/mastering.
Cover photo by Elvire Smith-Bastendorff
Inside photo by Laurent D'Havé
Download content: 6 tracks, 2 photos, 1 text file
A Zviij F. Smith production

* Available only in digital format.
* See details [...]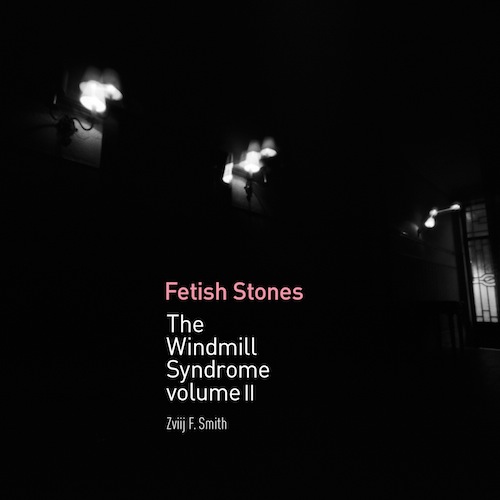 Cover by © Elvire Smith-Bastendorff.

Released August 2017
Price: 7 € (Download only)




_____________________


→ Audio release: Zviij F. Smith / "Psithurism" (The Windmill Syndrome, volume I) [Album/Digital]

Conceived as an incomplete sound-diary, The Windmill Syndrome is a series of solo works for electric guitar and electronics.
This first volume titled "Psithurism" (adaptation from Ancient Greek meaning "The sound of the wind whispering in the trees" or
"The sound of rustling leaves") is a 21-part nocturnal piece between subtle electro-acoustic chamber music and imaginary ballet soundtrack.

Composed & performed by Zviij / Franck Smith (electric guitar, electronics).
Recorded & mixed in February 2016 (Brussels).
Mastering by C-drík at Syrphe (Berlin).
Cover photo by Elvire Smith-Bastendorff
Inside photo by Laurent D'Havé
Download content: 21 tracks, 2 photos, 1 text file
A Zviij by Smith production

* Available only in digital format.
* See details [...]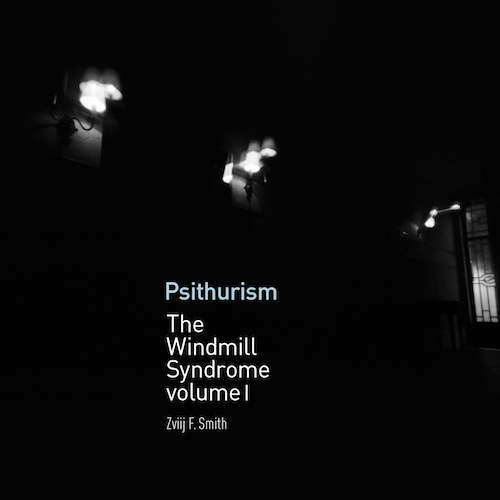 Cover by © Elvire Smith-Bastendorff.

Released March 2016
Price: 7 € (Download only)




_____________________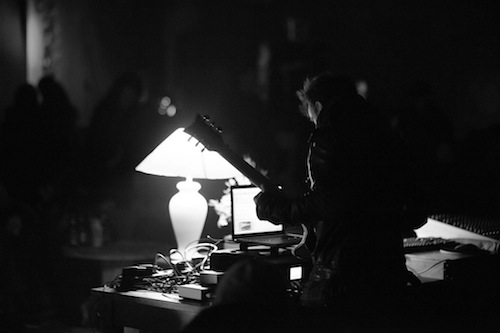 * Zviij @ Noosphere / Photo © Laurent D'Havé.

→ LIVE SOLO SET: Zviij @ Noosphere (Brussels) (16th October 2015)
30mn solo piece for electric guitar and electronic, spatialized on 24 speakers.
[* Spatialization by Ataraxi]
Opening speech by Cédrik Fermont: "The avant-garde music in emerging countries".

_____________________


→ LIVE SET: ZA / Live in Brussels (2nd June 2015 / 21h00) → [...]
* CONTROVERSE RECORDS (Release party).

_____________________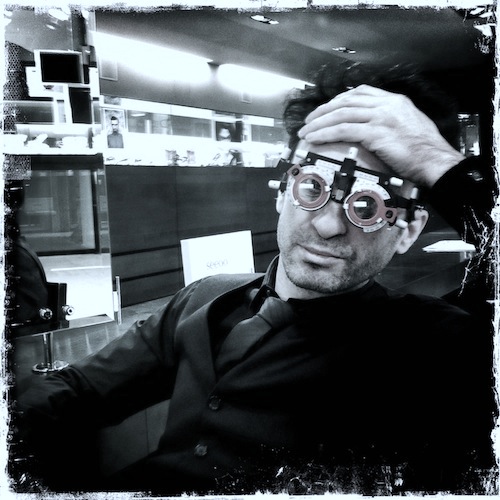 * Zviij (Franck Smith) "Eyes wide open" © 2015.

_____________________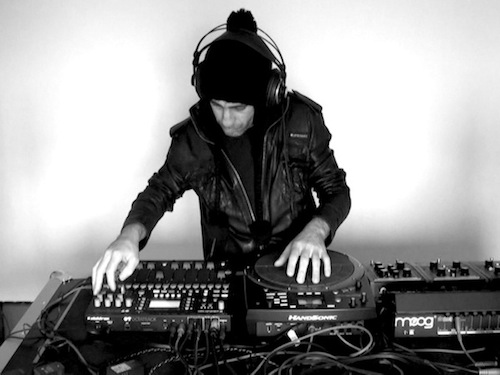 → March 2014 Zviij : "Drumsynth manipulations" → [video]
→ March 2014 Zviij : "Radiophoniam habebat" (Electronic Beat-Making) → [video]

_____________________


→ Audio release: Zviij / Mannequin shop [Album/Digital]

Real-time mixing & sonic manipulations directly recorded on 1 stereo track and slightly edited
before mastering. Featuring Zviij's "twin performance sampler" setup (made of two Elektron Octatrack
units in chain plus a Moog Slim Phatty Analog synthesizer). Contents: alternative electronics, digital
beat-making, analog synth sequencing, drum-synth playing, subtle glitches, electro-acoustic sampling,
orchestral colours...
Composed & performed by Zviij (electronic manoeuvrings).
All tracks performed with 2 Elektron Octatrack & 1 Moog Slim Phatty. Track [7] also includes a 10-string Chapman Stick.
Recorded & produced by Zviij © 2013. / Released November 2013.
* Available only in digital format.
* See details [...]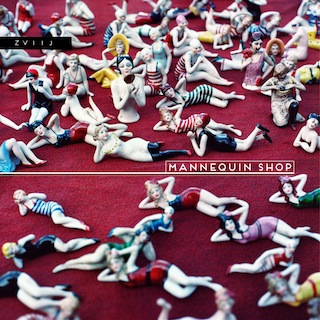 Cover by Elvire Bastendorff © 2013

Recorded in 2013
Price: 7 € (Download only)




_____________________


→ Audio release: Zviij / Empty chamber (EP/Live) [Album/Digital]

Live recordings mixing instrumental chamber music, alternative electronics & digital beat-making.
Featuring electro-acoustic sampling, analog bass synth sequencing and subtle bitcrushing.
Directly recorded in 2-stereo tracks and softly remastered before production.
Composed & performed by Zviij (electronic manoeuvrings).
Recorded & produced by Zviij © 2013. / Released February 2013.
* Available only in digital format.
* See details [...]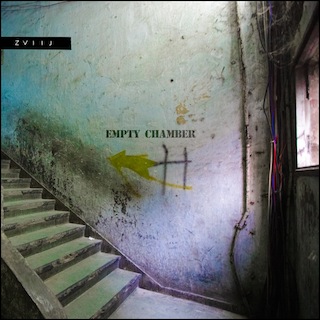 Cover by Less-Is-More Design © 2013

Recorded in 2013
Price: 7 € (Download only)




_____________________


→ Audio release: Zviij / Dust games and plastic doll [Album/Digital]

Hybrid electronic works between experimental digital beat-making, electro-acoustic sampling,
analog synth sequencing and discrete bitcrushing. Also featuring some of the latest soundtracks
(stereo remixed and edited) from Zviij's "Elektron Tapes" video series.
Composed & performed by Zviij (electronic manoeuvrings).
Recorded & produced by Zviij © 2012. / Released December 2012.
* Available only in digital format.
* See details [...]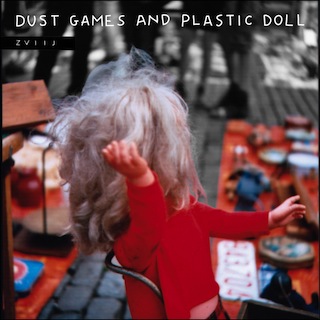 Cover by Elvire Bastendorff © 2012

Recorded in 2012
Price: 7 € (Download only)




_____________________


→ 11/2012 The Elektron Tapes (#9) by Zviij → [video]
→ 11/2012 The Elektron Tapes (#8) by Zviij → [video]
→ 10/2012 Glitch Breaks & Drum-Screens by Zviij → [video]

_____________________


→ Audio release: Zviij / Quadrifolium [Album/Digital]

Alternative & ambient works around timbric studies featuring real-time manipulations of hybrid digital electronics,
analog synths and electromechanical piano. A quiet and downtempo experience blending delicate repetitive music and colourful glitches.
Composed & performed by Zviij (electronic manoeuvrings).
Recorded & produced by Zviij © 2012. / Released May 2012.
* Available only in digital format.
* See details [...]



Cover by Elvire Bastendorff © 2012

Recorded in 2012
Price: 6 € (Download only)




_____________________


→ Audio release: Zviij / Sub-system design [Album/CD]

"Noisy beats & dark electronics" specially elaborated by sound artist Zviij for Japanese label Full Volume Agency.
The disc contains 39 tracks between weird beats and electronic soundscapes displayed like an electronic instrumental punk-puzzle.
With a raw and direct sound, this is a full-length album of peculiar alternative beat-making and obscure electronics.
Composed & performed by Zviij (electronic manoeuvrings).
Recorded & produced by Zviij © 2012. / Released April 2012.
Executive production: Full Volume Agency ℗ 2012.
* This commissionned work is Zviij's 1st publication on CD.
* See details [...]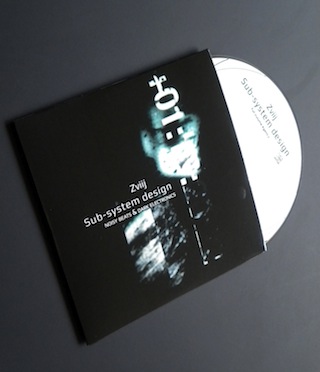 Cover by Elvire Bastendorff © 2012

Recorded in 2012, time 60:05, ref. FVA-6
Price: 12,50 € (Free postage)
_____________________


→ 01/2012 Zviij w/ Moog Slim Phatty + Elektron Octatrack (feat. Oto Biscuit) → [video]
→ 11/2011 The Elektron Tapes (#7) by Zviij → [video]
→ 11/2011 The Elektron Tapes (#6) by Zviij → [video]
→ 11/2011 The Elektron Tapes (#5) by Zviij → [video]
→ 10/2011 The Elektron Tapes (#4) by Zviij → [video]

_____________________


→ Audio release: Zviij / Naked Flowers [Album/Digital]

A collection of 32 short, condensed and concise tracks lasting from 20 seconds to 2 minutes.
A full album of alternative/metal electronics, between John Zorn's Naked City & Mike Patton's Fantômas.
Composed & performed by Zviij (electronic manoeuvrings). Produced by Zviij © 2011. / Released October 2011
* See details [...]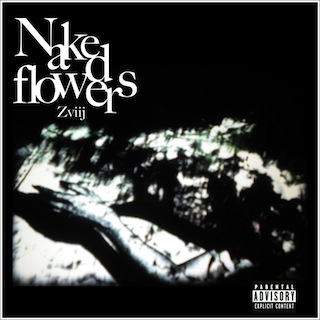 Cover by Elvire Bastendorff © 2011

Recorded in 2011
Price: 6 € (Download only)




_____________________


→ Audio release: Zviij / High heels failure [5 'single' tracks]

Fragmentary electronic studies inspired by Aphex Twin & Venetian Snares productions.
Composed & performed by Zviij (electronic manoeuvrings). Produced by Zviij © 2011. / Released Ocotber 2011.
* See details [...]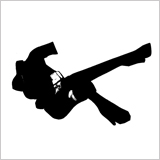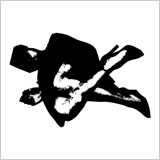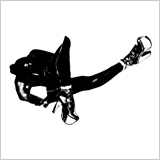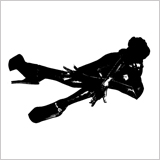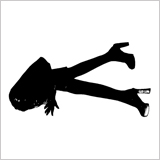 Artworks by Elvire Bastendorff © 2011





_____________________


→ 09/2011 The Elektron Tapes (#3) by Zviij → [video]
→ 09/2011 The Elektron Tapes (#2) by Zviij → [video]
→ 09/2011 The Elektron Tapes (#1) by Zviij → [video]
→ 09/2011 Pro X Fade Cross-Fader + Elektron Machines by Zviij → [video]
→ 08/2011 Two Elektron Machines by Zviij (Feat. Oto Biscuit + Three Korg Pads) → [video]
→ 07/2011 Monomachine vs Octatrack by Zviij → [video]

_____________________


→ New recording: Naked Flowers (release date: October 2011)

A radical work somewhere between John Zorn's Naked City works (specifically the recording "Torture Garden") and Mike Patton's Fantômas project (the eponymous 1st album).
"Naked Flowers" is a collection of 32 short, condensed and concise tracks — lasting from 20 seconds to 2 minutes.
Composed & performed by Zviij (electronic manoeuvrings). *No external sound sources used. Recorded June 2011 in Brussels. Produced by Zviij © 2011. / Released June 2011.

_____________________


→ 05/2011 Drumsynth playing by Zviij → [video]
→ 05/2011 Zviij live @ Bed & Breakfast (Brussels) → [video]
→ 03/2011 Zviij plays... → [video]
→ 02/2011 |01| by Zviij → [video]
→ 02/2011 |00| by Zviij → [video]

_____________________